CTL - Returns - Ability to send return labels
under review
R
Shops would like to be able to send customer pre-paid return labels via CS
Where/How: Issue a pre-paid label from the order itself when you hit the arrow (return) tab so it will issue the correct weight-- If multiple items need to be returned, may be best to have the option somewhere else on the order and allow the owner to select the items and then initiate the return label so the weights are correct!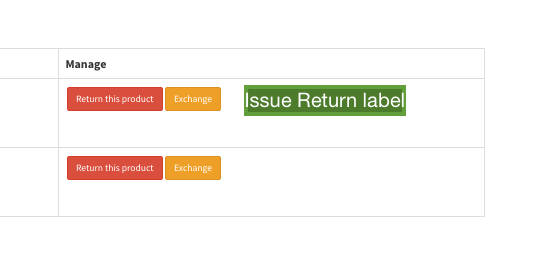 L
marked this post as
under review
L
Merged in a post:
Return Label Picked by us vs. Customer
When a customer has sent a return item, they will go anywhere they choose and pay an outrageous fee to overnight the item and we typically refund the customer for the return cost for their hassle (we accept damaged item returns only) When a customer pays $17.00 to overnight it can take its toll! Is there a way we can buy their return label and send to them through system and request payment for it?