Gift card showing add to waitlist in the app.
complete
When shops sell GC's with unlimited quantity, it appears on the app that there is NO stock and asks the shopper if they want to add to the waitlist.
The shopper can still add this GC's to their cart, it's just extremely confusing, as it presents that they will have to waitlist the item. This could deter potential shoppers.
Example below: Flaunt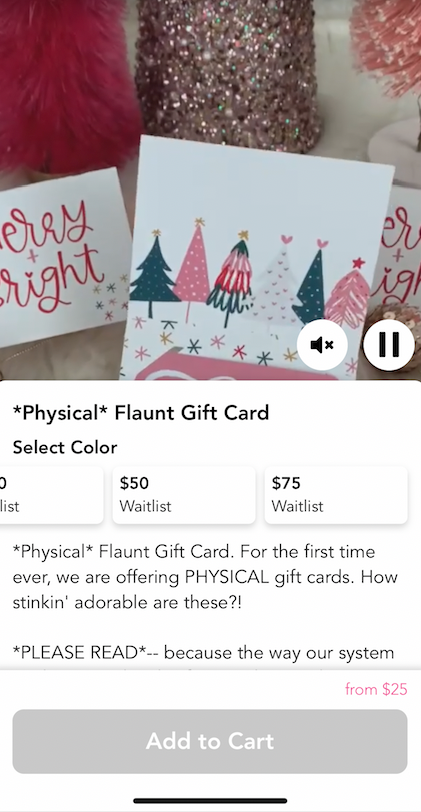 L
marked this post as
complete
marked this post as
in progress